I have always had an interest in photography, but my interest really took off in 2001 when i brought my compact digital camera under water for the first time. In 2005 I got my first DSLR just before leaving for a trip to Truk Lagoon where I started focusing on wreck photography.
I also have a passion for history and Urbex, so i prefer to dive wrecks or in odd places with submerged buildings or structures and I rarely dive without a camera nowadays. Unlike many other wreck geeks i just love wooden wrecks that i find very photogenic, but diving the virgin wreck of a steamer with all the bells and whistles is of course something special that i have been lucky to experience a few times.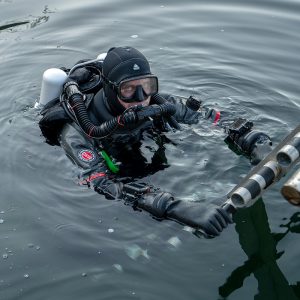 The majority of my photos are shot underwater, but on the top side I continuously work to develop my photo skills within different areas. Besides photography I write articles that have been published together with some of my photos in Scandinavian as well as in international magazines. I have also conducted UW-photo workshops. In February 2017, I was part of the launch of a new online scuba magazine DYK NetMag, based on the traditional Scandinavian dive magazine DYK. Today I work as an editor and photojournalist for DYK and DYK NetMag. Since 2018, I am also an ambassador for Exposure Underwater.
Please contact me (Torbjörn Gylleus) if you are interested in my photographs, want to know more about my photo workshops or discuss a photographic assignment.



Or use this form
//Torbjörn Gylleus